Psychotherapy is changing and improving thoughts, feelings and behaviors by affecting them with ways of talking and establishing relationships. Mental health is one of the most valuable assets we have in our lives.

All necessary psychological counseling services are provided to individuals and families in all kinds of mental disorders and addiction treatments. Among all psychotherapy methods, especially EMDR (Eye Movement Desensitization and Reprocessing) and CBT (Cognitive Behavioral Therapy), the most suitable for the patient is selected and the necessary counseling services are provided for the psychological treatment of the patient.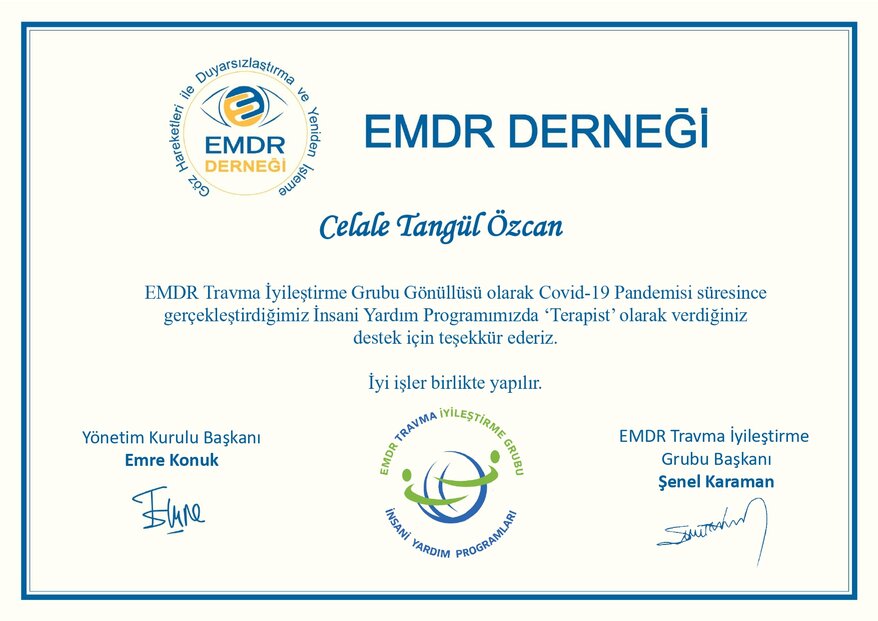 Professor Celale Tangül Özcan voluntarily participated in the humanitarian aid program organized by the EMDR association during the COVID-19 pandemic process and tried to help all the patients who came within this scope. For this purpose, she attended many psychotherapy sessions. The EMDR Association has given her certificate of appreciation for these contributions.