Acıbadem Health Group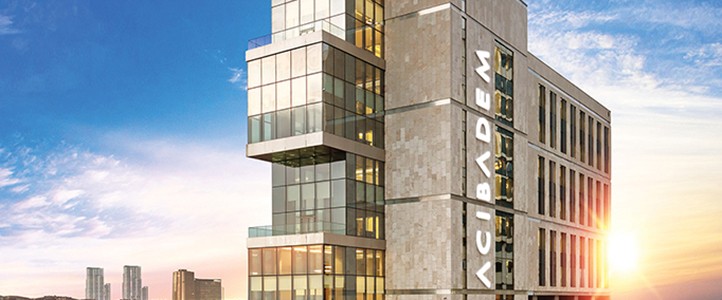 Acıbadem Hospital Group operates 17 full-service general hospitals and 13 outpatient clinics since 1991. Acıbadem provides comprehensive diagnostic and treatment services by employing the highest calibre health care professionals, state-of-the-art medical technology, robust infrastructure and JCI accredited medical standards.
Acıbadem is a reference center for many complex treatments that require advanced technology and experience. Especially Sports Medicine and Robotic Surgery centers are all nationally and internationally reknowned reference centers serving with their latest technology assets and highly regarded physicians.
---
Memorial Healthcare Group

Memorial Healthcare Group serves with 10 hospitals and 3 medical centers located in İstanbul, Ankara, Kayseri, Antalya and Diyarbakır since 2000.
Memorial Hospital that has JCI (Joint Commission International) Accreditation Quality Certificate is the first in Turkey and is 21st in the world.
---
Private Gaziosmanpaşa Hospital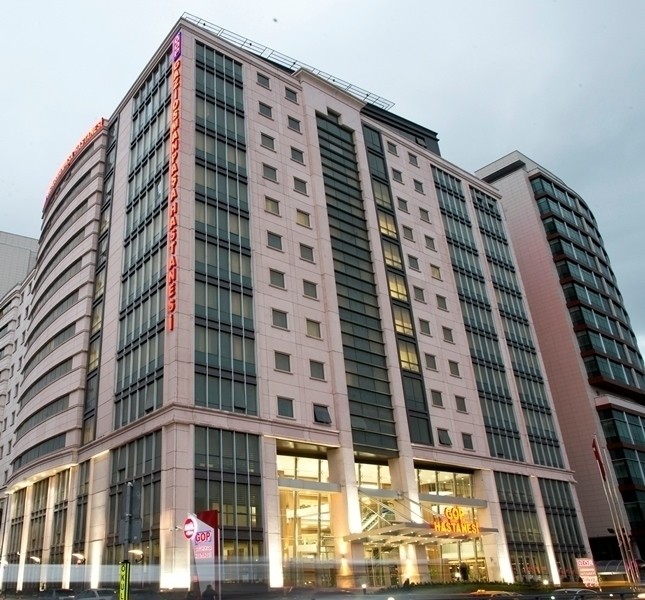 Private Gaziosmanpasa Hospital started to provide service in the year of 1992 on a 24 hours basis through specialist doctors as the first health institution with private beds. It has pioneered innovative implementations without making concessions from its reliability and has always been appreciated in terms of its service understanding.
It has been rendering service in the light of its quality service understanding at its new hospital building founded on 60.000 m2 indoor area with its earthquake-resistant smart building technology, 12 operating rooms, 350 bed capacity, a conference capable of room accommodating 150 persons, a central automation system, patient transport system and its guest houses intended for patients' relatives arriving outside the city. It now experiences the pride and pleasure of providing opportunities for offering health services to about 4 millions of people; performing more than 60.000 operations and giving birth to over 22.000 babies.
The hospital standardized its quality health service by means of obtaining ISO 9001:2008 Quality Management System in 2007. In 2009, on the other hand, it received the title of Class A Hospital as a result of the evaluations made within the scope of Service Quality Standards in Health Industry established by the Ministry of Health and it maintains this title thanks to the assessments made on a yearly basis.
The hospital had a successful inspection on April 3-7, 2017 and received the JOINT COMMISSION INTERNATIONAL (JCI) accreditation certificate, which is accepted internationally and has the highest recognition.
---
Private Reyap Istanbul Hospital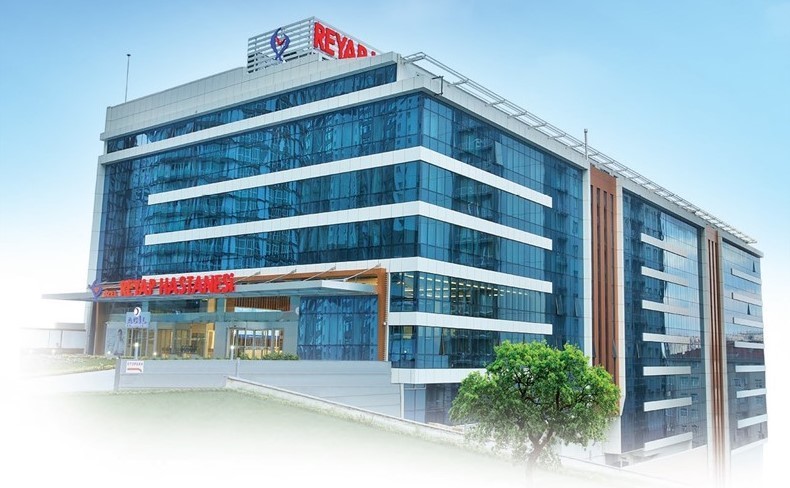 Reyap Hospital Istanbul was started service in Esenyurt district of Istanbul in 2016, considering the ease of transportation of patients. It is a successful project planned and built as a university hospital with healthcare standards, physical properties, medical device park and technical equipment and combined with the hotel management approach.
With a horizontal building structure of our hospital, which was built on 12 floors with a parking lots capacity with 250 vehicles in a closed area of ​​35.000 m2, it has been provided easy access to all services that patients will receive especially in outpatient diagnosis and treatment procedures.
A total of 275 beds have been reached with 4 corner suites, 21 suites, 148 special patient rooms and 77 intensive care beds that offer high level of comfort to patients and their relatives.
Our 11 operating rooms are equipped with the most advanced devices.
Our medical departments are equipped with high technology medical devices such as Varian TrueBeam, which treats cancer with radiation, PET-CT, 3 Tesla MR, 256-slice Computed Tomography with, 4D Ultrasound, OPMI Pentero 900 ZEISS surgical microscope with Special Light Filter (Yellow 560) and 3D Tomosynthesis Mammography.
In cooperation with Istanbul Rumeli University, Reyap Hospital has undertaken the task of training qualified health personnel in addition to the quality health services it offers.
Reyap Hospital Istanbul cooperates with other domestic, foreign, public and private institutions and organizations to take part in projects carried out in all areas related to individual and social health services, with its dynamic and innovative identity.
---
Estetik International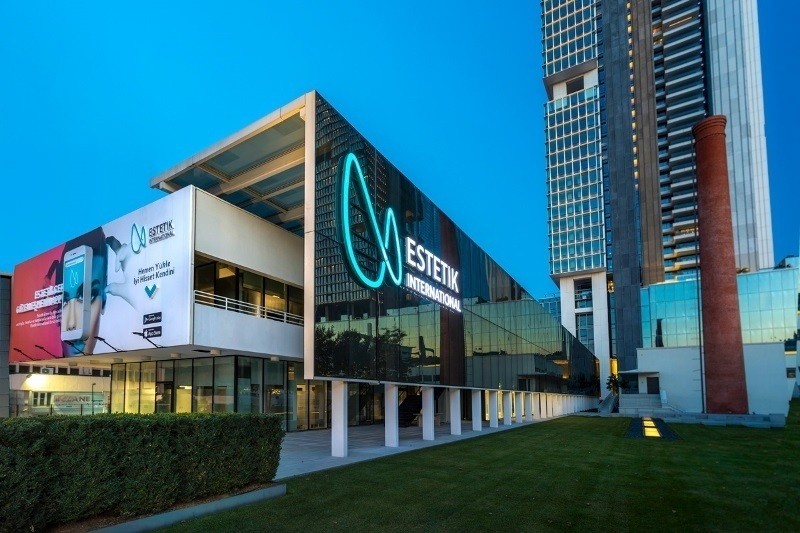 Estetik International became one of the most important and respectable health groups in Turkey during recent times.
Estetik International's professional staff of 150 people consists of those who are experts in their fields, practising their jobs passionately for at least 15 years.
The Estetik International foundation, which boasts the achievement of holding multiple Certificates of Quality in the Field of Health, is a strict believer in and activist for improving innovative technologies. The group continually makes investments particularly toward RESEARCH and DEVELOPMENT. The laboratory department as well has received many investment renewals under the leadership of Dr. Bülent Cihantimur.
At Estetik International, expert physicians in a range of medical specialities as well as an experienced staff together create an atmosphere that makes greater beauty in your life possible. The team is so devoted to your happiness and well-being that they are even open on Saturdays.